Ninebarrow are back!
Award-winning folk duo return to Dunsden village hall
'Exquisite harmonies: apt, appealing and pitch-perfect.​' – R2 Magazine
Superlative performers Jon Whitley and Jay Labouchardière of Ninebarrow make a triumphant return to Dunsden Village Hall, just over a year after their last sell-out performance at Dunsden in March 2019.
Ninebarrow's album The Waters and the Wild reached Number 2 in Amazon's Folk Best-Seller chart in June 2018. The 11-track album highlights displays the duo's beautiful vocal harmonies wrapped in lush, sensitive arrangements and flawless musicianship. Awarded 5-stars in both The Morning Star and the English Folk Dance & Song Society's EDS Magazine, the album has received airplay on BBC Radios 2, 3, 6 Music, Wales and Scotland. Folk luminary, Mike Harding, has hailed it as 'absolutely monumental'.
Expect some sparkling new material also as Jon and Jay are currently working on a new album. See https://www.facebook.com/Ninebarrow/ for more.
Forget the 'folk' label if you're not a fan of the genre. This is pure music at its best. Try it! And if you're a diehard folk fan, you're in for a treat.
A fully stocked bar and simple refreshments will be available, including Loddon Brewery ales.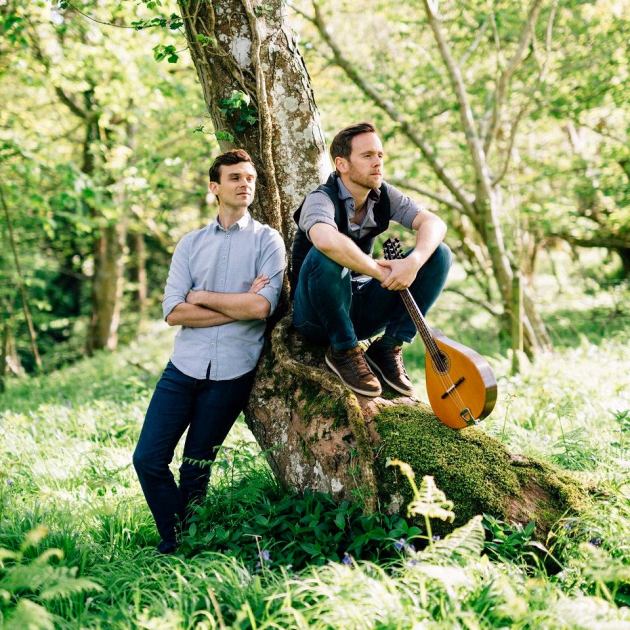 Buy now
Ticket info
Get your tickets from our online box office